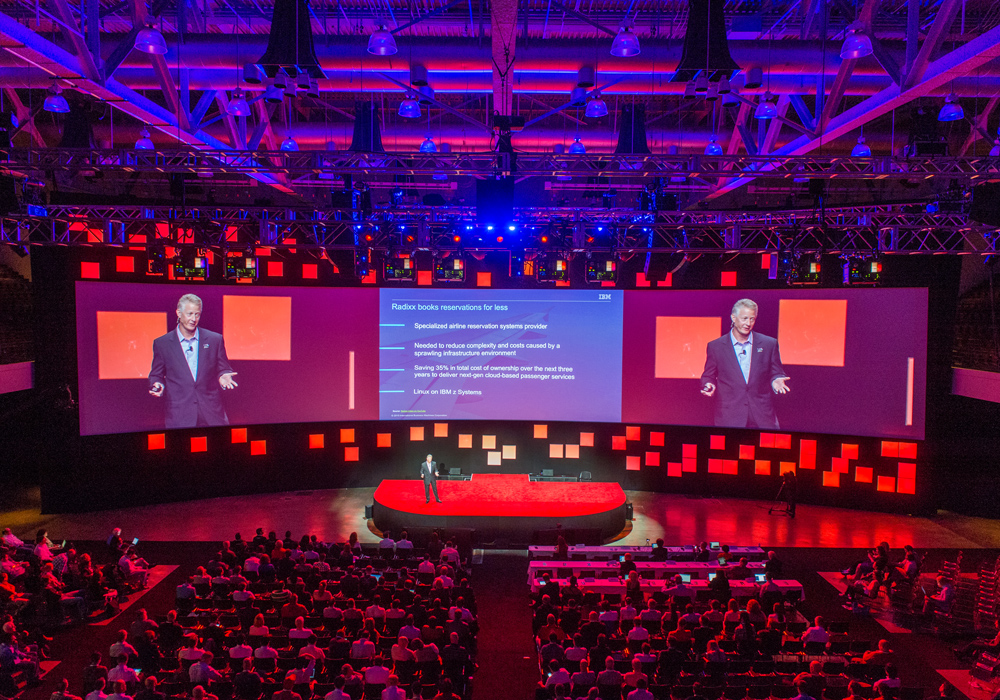 Conventions, Meetings & Tradeshows
As part of our partnership with the Massachusetts Convention Center Authority, this is our bread and butter. We know the facilities inside and out and have expertise rigging in the exhibit halls and ballrooms for over 12 years!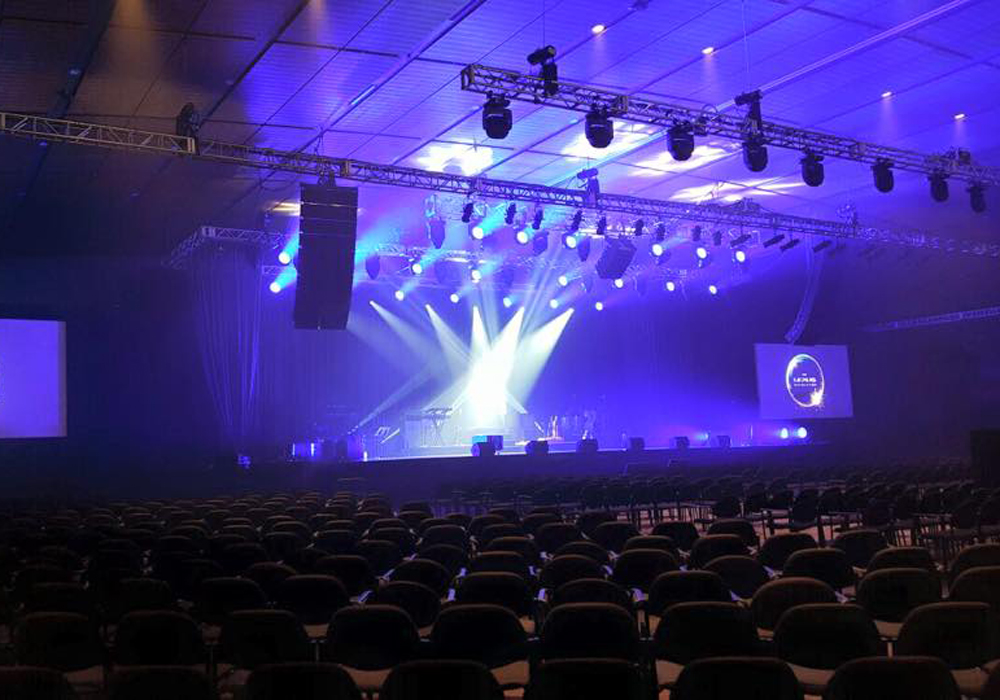 Theatrical Equipment
With one of the most robust inventories of rigging and lighting equipment in New England, we store and maintain our inventory in-house while offering flexible (and free) pick-up/drop-off for anyone renting from us and picking up from our storage location. Contact us today to see if we have what you need!
JCALPRO has a comprehensive inventory of top condition rigging equipment, including 12″ and 20″ box truss in black and silver, as well as CM motors in addition to associated hardware and supplies. All of our equipment is tested and serviced regularly in accordance with ESTA standards.
We also carry one of the largest supplies of black encore theatrical drape on the East Coast, ranging in height from 16′ to 60′. All of our drapery is fire resistant tested and certified, is well maintained, and is in great condition!
For your event set up, JCALPRO has a range of aerial lifts – Forks, Scissors, and Articulating Booms/Condors that rent out for single day or show rates.
Lastly, JCALPRO is a great source for theatrical lighting. With a growing inventory of lighting packages, fixtures, and consoles, we can handle anything from booth lighting, to general sessions or concerts.
Click here to view the Company Information & Price Guide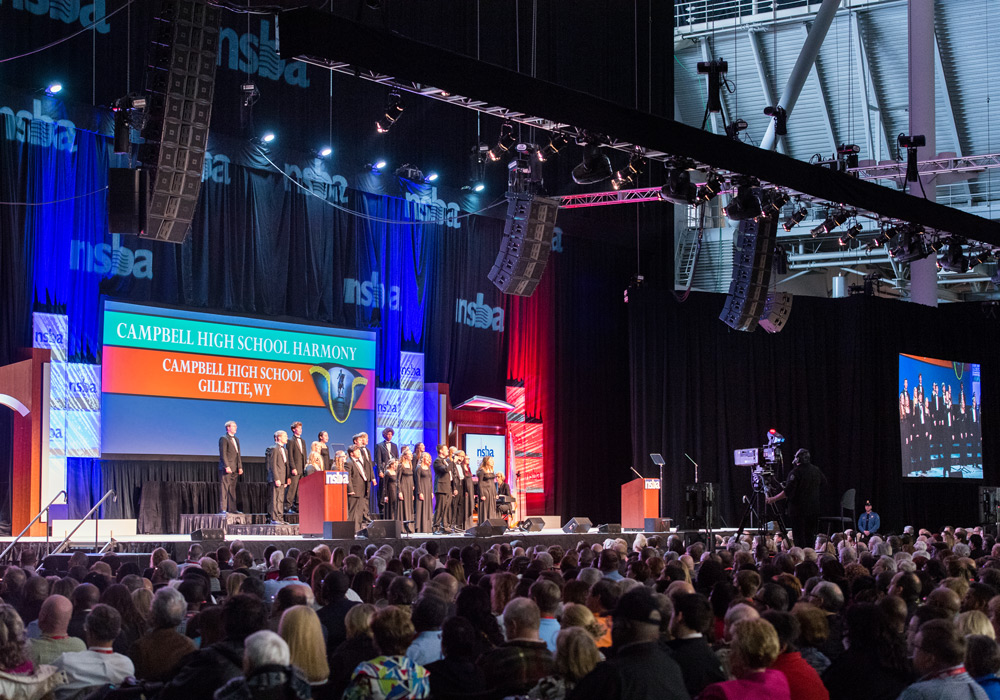 Corporate & Academic
We've worked with countless corporate and educational institutions to appropriately design, light, and produce everything from awards night parties to speaker series to graduations.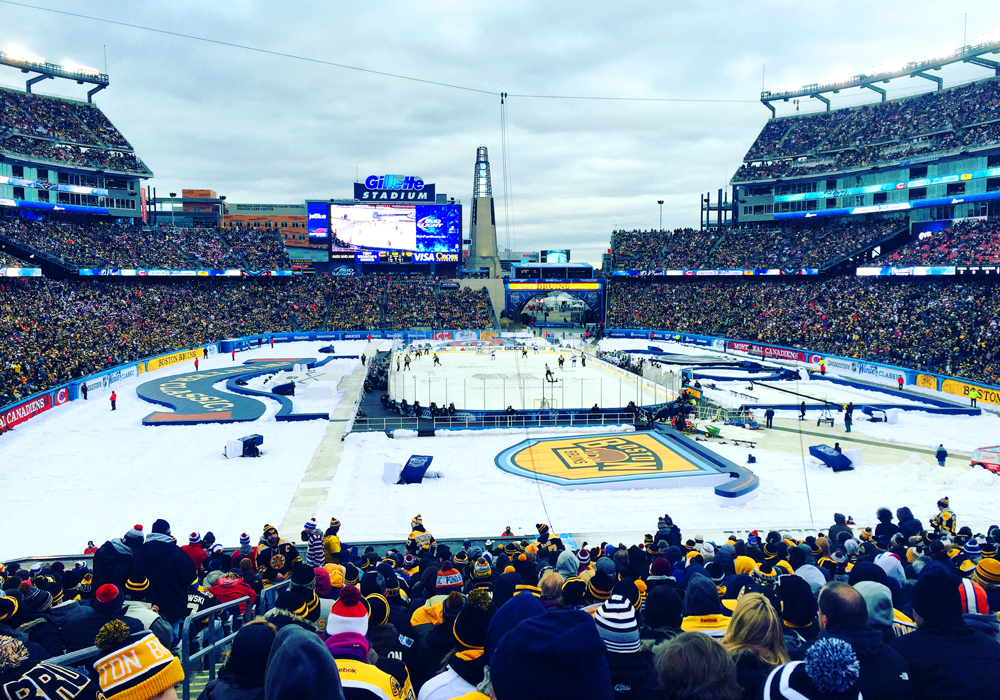 Sporting Events & Concerts
We're the most experienced production team in the city, having helped produce all the summer concerts at Gillette Stadium over the past 8 years and working in nearly every venue/arena in Boston, including outside on the Commons! Speaking of being outside, we've also worked on several sporting events, most recently as a key production team behind the 2016 NHL Winter Classic as well as an event for the Brazilian National Soccer Team.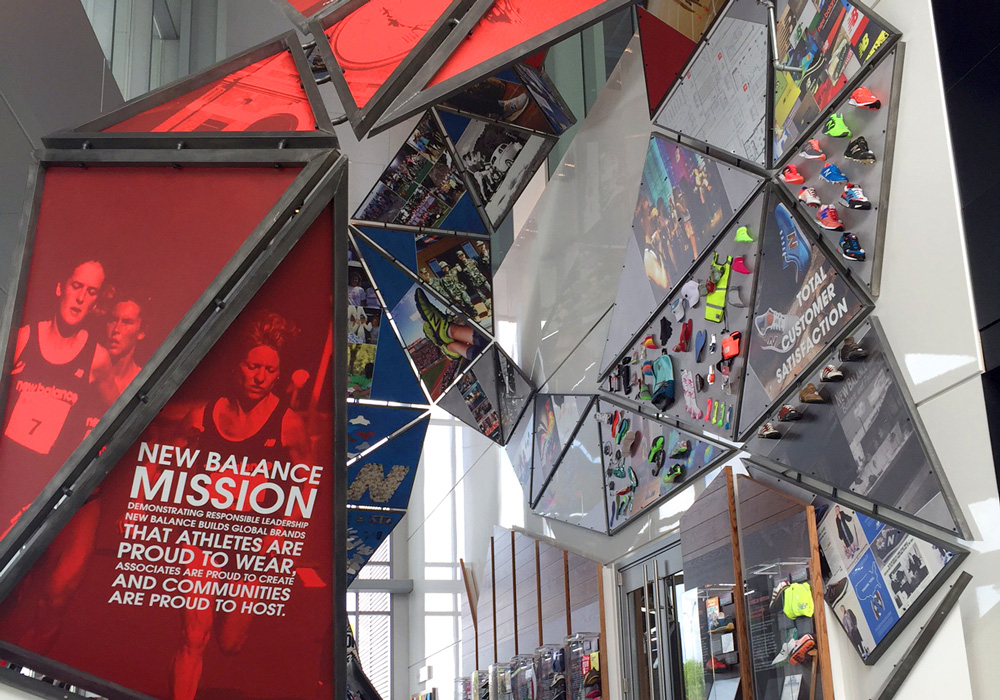 Permanent Overhead Installs
Whether it's a standard theatrical lighting and audio speaker install or a unique and creative project looking for overhead rigging specialists, look no further than our core team of certified rigging and lighting technicians. We're always up for conquering new challenges and providing exceptional service for successful installs while keeping our client's budget in mind! Most recently, we completed installation inside the brand new North American New Balance Headquarters with a triangular-framed display that reaches up, over, and above everyone in the main lobby of the building.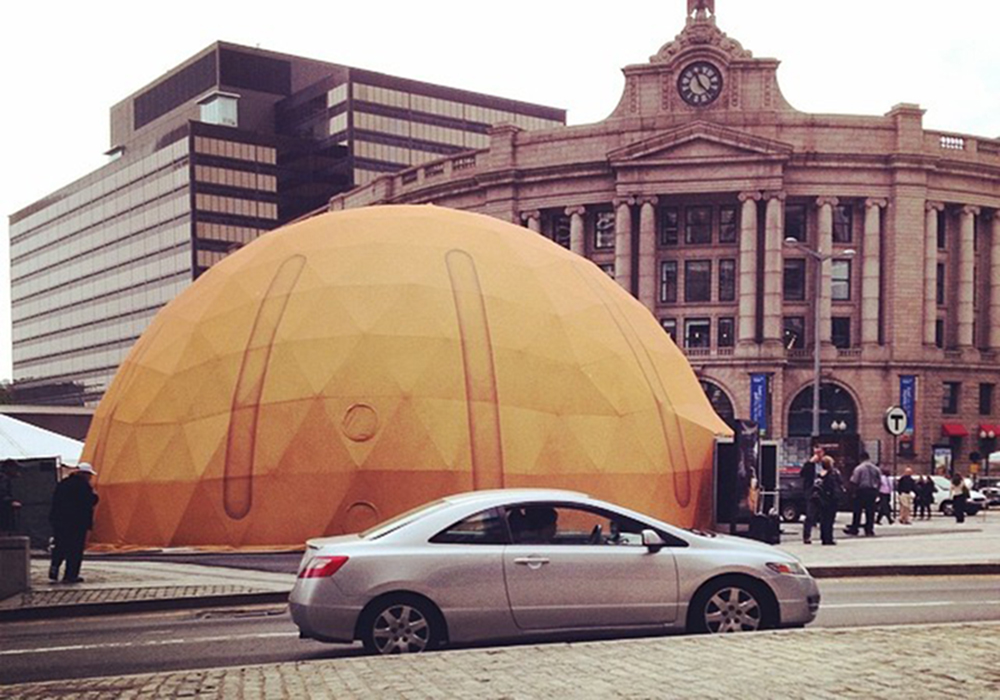 Special Activations
Coming to the Greater Boston Area with an event or live activation? Whether it's a performance, marketing or promotional event, or something outside the box that isn't quite like anything else—you'll be in good hands as we've successfully installed and dismantled set-ups all around the city.
JCALPRO, Inc. has contracts with the International Association of Theatrical Stagehand Employees (IATSE) Local 11 and Teamsters Local 25. We have developed a full-time, core group of riggers, teamsters, and production stagehands to complete shows of all types and sizes. Collectively, our union employees maintain the following certifications and licenses with respect to rigging and event production services:
ESTA Arena Rigging
ESTA Electrician Certification
OSHA Fork Lift Operators License
CM Motor School Certification
Life Line Training Certification
State Aerial Lift License
In addition, JCALPRO is a member of ESTA (the Entertainment Services and Technology Association) and all JCALPRO employees are required to read and adhere to our Rigging Safety and Procedural Manual, which is in accordance with ESTA guidelines.
Union Labor Partners
IATSE:
Largest union in the entertainment industry
We have a group of 25 full-time, skilled IATSE laborers in the fields of rigging, lighting design, audio, video, and carpentry
For larger shows, our crews come from the Local 11 IATSE stagehand pool.
We've staffed many events which have required in excess of 100 stagehand per day, all the way up to over 250 people on a single call
Our long-standing relationship with Local 11 has allowed us to rely confidently on a vast, available pool of trained and experienced laborers, which we are able to hand- pick
Union employees mean that all are paid fair wages, including healthcare, unemployment, and 401k benefits; and all have years of experience in their trade
Teamsters:
Our contract with Teamsters Local 25 has allowed us a level of harmony and partnership, which no other vendor can offer
Many of our core crew members of stagehands are card carrying members of the Teamsters; clients are offered a smooth transition from the docks to their event room, where teamster labor is required
We've established a core group of teamsters, selected based on their work ethic and experience.
Production Management
JCALPRO can arrange your entire event or show, from the ground up. From your theme and design, to your lighting plot and stage set, and calling your show during performances or speeches.
Time Lapse Photography/Video
A unique and fun way to showcase your events is through time lapse photos and video. Capture your events set up and take down, or use it to monitor the comings and goings of crowds and attendees.
Specialized Labor
JCALPRO provides several specialized union positions, we can cover it all! From hair and make up, and wardrobe to stage managers, tape operators, and more!
Specialized Security Services
Visit ops15.com for more information or contact them at 617-755-8830 or info@ops15.com.