Workers across America (and the world) owe a great debt to the work of Labor Unions. 40 Hour Work Weeks? Thank Unions. Labor Day? Thank Unions. A generally safer and more equal work environment? Thank Unions.
We here at JCALPRO work a lot with the IATSE Local 11, based a few minutes down the road here in South Boston, so for this Blog Post I wanted to give a brief overview of IATSE's one hundred and twenty-six year history, and help shed some light on one of the largest and oldest Labor Unions in the US (and beyond).
The Founding of IATSE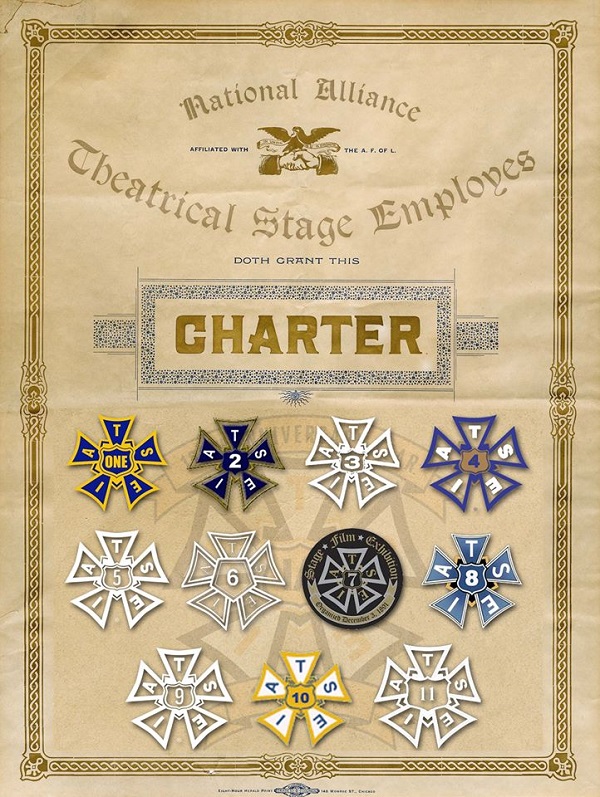 If you look up the history of IATSE online, you'll find a lot of official sources dating their founding to 1893. And while IATSE, then the National Alliance of Theatrical Stage Employees, was officially founded in 1893, the history of IATSE really begins in 1886.
In New York City, members of the Theatrical Protective Union of New York went on strike. They had a number of reasons, such as workers being forced to work outside of their field of expertise, but one of their main goals was to achieve a $1 a day wage. In response, producers from various theaters, such as the Academy of Music, hired strikebreakers. However, those producers got exactly what they paid for when a set built by the scabs toppled over on then famous Actor Louis James. After this, numerous actors (including James) refused to continue working until the striking stagehands were re-hired. This show of solidarity worked, and the strikers were rehired after most of their demands were met.
Following this success, representatives of stagehands from eleven cities (New York, Boston, Chicago, Pittsburgh, Brooklyn, Cincinnati, St. Louis, Denver, Philadelphia, Syracuse, and Buffalo) met at the Elks Hall in New York in 1893 to discuss working conditions within the Industry. On June 17th, the National Alliance of Theatrical Stage Employees was founded.
The Union soon expanded from original 11 locals (including Boston's Local 11) when, in 1896, the Los Angeles Theatrical Workers Union joined the National Alliance of Theatrical Stage Employees. Then, in 1898, the Union welcomed two Canadian Locals (the Montreal Local 56 and Toronto Local 58) into the fold. In 1902, with their reach still growing, the National Alliance of Theatrical Stage Employees swapped out "National" for "International", and became the International Alliance of Theatrical Stage Employees (IATSE).
Important Developments and Achievements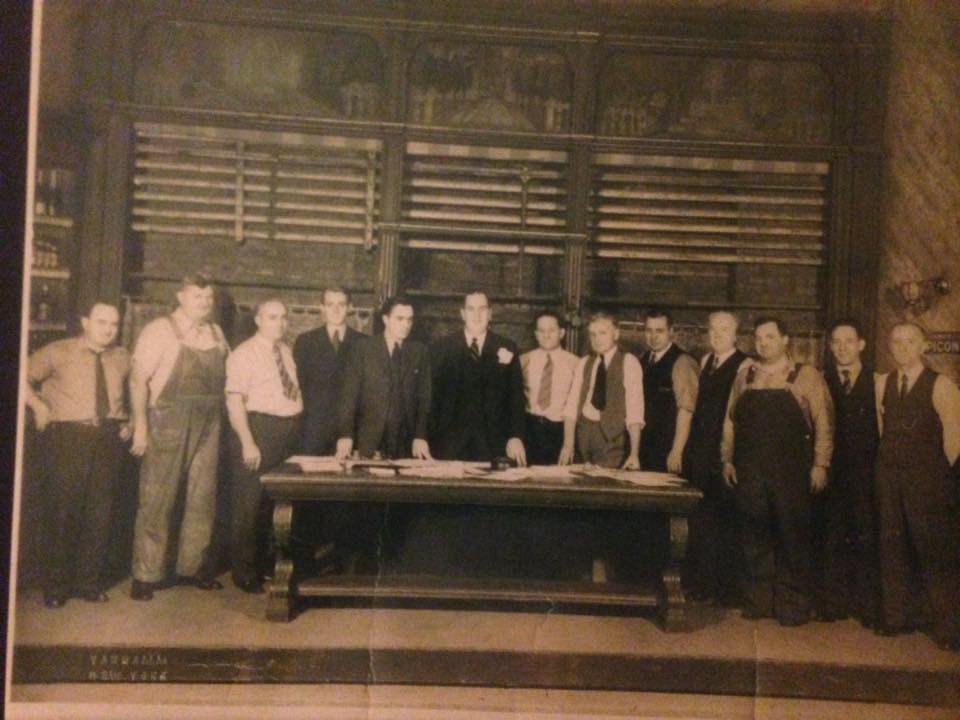 You don't get to be the size of IATSE without a little bit of innovation. So, listed below are a few achievements that helped IATSE grow throughout the 19th and 20th century:
1895: The National Alliance of Theatrical Stage Employees creates the "Home Rule", which established that "no other members of locals [were] allowed to work within the jurisdiction of other locals without (their) consent." In essence, IATSE members from Chicago could work in New York without the New York Local's consent, or unless all New York members were already employed, and vice versa.
1912: IATSE develops the "Yellow Card" system, allowing individuals travelling with attractions to send basic information (such as the size of the show) ahead to local crews at the next destination. This system, still in use today, assured that there would be enough union crews ready to staff each theater.
1933 – 1938: IATSE is recruited by the National Recovery Administration (NRA) to help establish an industrial code of conduct for the entertainment industry. This resulted in four Codes, including The Code of Fair Competition for the Motion Picture Industry, which shortened working hours and spread out work. In 1938, this partnership also produced the Fair Labor Standards Act, which gave workers a 44-hour work week (which would be shortened to 40 by 1941).
1996: On November 6th, IATSE and the Association of Independent Commercial Producers, Inc. (AICP) signed the first-ever agreement between the two organizations, establishing rules for wages and working conditions within the Film and Television industries for production technicians and artisans.
National and Local Organization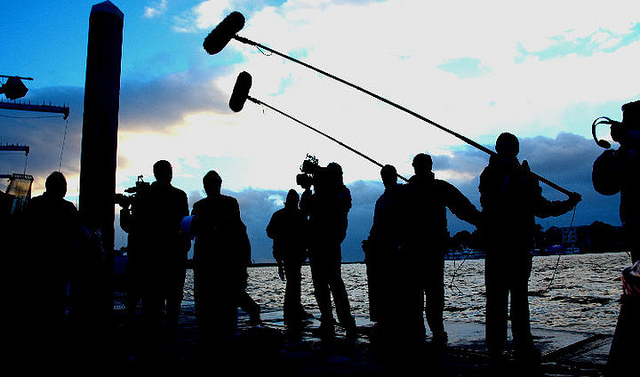 The organization of IATSE can be broken down generally into two parts: the National Organization, primarily through Departments, and the Locals.
National Departments:
Stagecraft

– Represents workers for both behind the scenes and front-of house work at live venues

Motion Picture and TV Production

– Represents workers with a variety of roles such as set construction, audio recording, editing, and animation, to name just a few

Trade-show

– Represents workers who install and dismantle various conventions and trade shows, both large and small.

Canadian Affairs

– Oversees all Canadian affairs and supports the members of IATSE's 40 Canadian locals through negotiation, training, and more.

Education and Training

– Facilitates ongoing learning by promoting work shops and skills courses for current members, while also reaching out to high school and college students.

Communications

– Maintains IATSE's website, social media channels, and email program, while also working to promote and share the hard work of other locals and departments.

Broadcast

– Represents workers who specialize in live television and sports broadcasting.

Political Action

– Maintains IATSE's political influence through Advocacy, policy, and grassroots actions.
Locals
Locals are smaller groups that make up IATSE as a whole. They operate autonomously, and have their own constitutions, by-laws, elections and dues, among other things.
Locals, like Boston's Local 11, also negotiate work contracts on behalf of their members, provide training courses and administer health/retirements funds to their members. I think the Local 11's mission statement sums all of this up pretty neatly:
"We are dedicated to the principals of trade unionism.
Our object is to unite all workers within its jurisdiction for the following purposes:
1. To improve their wages and hours of work, to increase their job security, and to better their working conditions.
2. To advance their economic, social, and cultural interests.
3. To establish peaceful and harmonious relations between its members and their employers and to increase the stability of the industry.
4. To assure full employment.
5. To promote and support democracy and trade unionism.
6. To engage in such other activities as may be necessary or proper to strengthen the labor movement and to extend the process of collective bargaining throughout all trades and industries."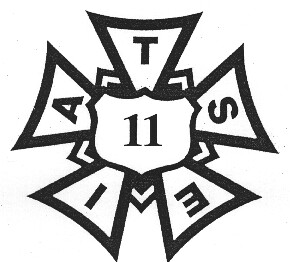 Wrapping Up
Sorry that this wasn't exactly a brief history, but there's a whole lot to cover when it comes to organizations like IATSE. Even after all of this, I've only really scratched the surface of IATSE's history, so if this primer has piqued your interest, I recommend looking further into the history of IATSE and other organizations like the American Federation of Labor and Congress of Industrial Organizations (AFL-CIO). Labor Unions and similar organizations have made important contributions to American life, and understanding their history will help you to understand their impact, and what steps can be taken now to continue improving the workplace for everyone.
Sources:
IATSE Local 11's Website: Link IATSE National's Website: Link "IATSE Celebrates its 125th Anniversary", Stage Directions: Link "History of Labor Day", Department of Labor: Link AFL-CIO's Website: Link