So, I'm sure all of you out there, my millions and millions of followers, have noticed me mentioning some of the people I work with here. You are certainly wondering, "Who is Paige?…Tell us more about Brendan!". Well, your dreams are about to become reality, because I would like to take a moment and talk about some of the people I interact with each day.
Let's start with my office. I share an office with two lovely ladies, Paige and Maria. Maria is the Operations and Exhibits Manager, and the one who hired me (thanks Maria!). She first worked at the BCEC, but not with JCAL. Initially she worked for the MCCA side, working in Exhibitor Services. It was after her hard work and bubbly personality were noticed that JCAL recruited her. Three years later she is still here, happy as a clam, and even just got married to a fellow Brit! Eventually, as the company grew, Maria needed help, so she hired Paige. Paige started just over a year ago, fresh out of college, as the Event Production Coordinator. Paige went to Ohio University, she loves it, it is the greatest, don't tell her otherwise. She is also 'not a dog person' and I felt like you should all know that. We still love her, but I can't say I am not deeply and personally offended.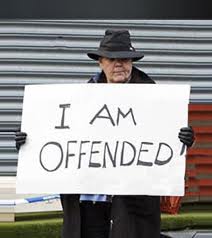 Maria and Paige work together to cover the 'exhibits' portion of JCAL. What I mean by this, is we get a lot of shows, or conventions, for medical fields, realty, business, tech shows, etc. In most of these cases there are exhibitors from various companies that set up booths to display their products, advertise their company, and so forth. For each booth, there is a sign to be hung so they can loudly and proudly let everyone know who they are, and these are the people Maria and Paige work with. Individually they email and call back and forth with these people to ensure their specific booth is represented the way they want. For some shows this means five exhibitors, for others it's fifty or more.
Maria and Paige are also accompanied in this endeavor by Tina, the Director of Operations. She has been here the longest, and actually started working as an intern for the company when she was in college. Tina balanced her work for JCAL alongside her schoolwork and officially joined the company when she graduated from UVM and moved down to Boston. She was actually the one who noticed Maria and pulled her into the JCAL team.
The office with the two others that I see most often consists of Jen and Brendan. Brendan initially started with JCAL doing a lot of the electrical work with the riggers until a position opened up in the office as the Technical Director, and Jen joined the JCAL team full time after working here as a co-op. Jen and Brendan's office atmosphere is far more along the lines of jokes and sarcasm, while Paige and Maria have a warm, friendly feel. It is far better for my work ethic that I reside in this office, otherwise I would spend my days thinking of new and exciting ways to prank Brendan. That said, regardless of how much I may love to rib Brendan he is certainly a very intelligent and hardworking man. If he is not in his office working on electrical drawings for the rest of the team, then he is on the floor giving the guys extra hands while they set up for shows.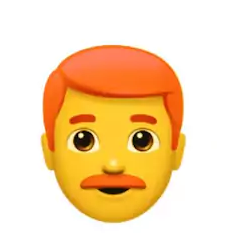 Sharing Brendan's office is Jen. Jen is the Event Account Manager, but started at JCAL as a Northeastern co-op just like myself. She actually had no plans to join the work force immediately after graduation, however, JCAL loved her so much and needed the extra hands so they offered her a job that she could not refuse, and she has remained part of the team for the past two and a half years! She truly loves every moment she spends in the office with Brendan as he scream talks on the phone and critiques her truly poor movie taste. Well, I guess you can't even call it a movie taste because she has seen no movies whatsoever. (I know, Paige doesn't do dogs, Jen doesn't do movies, Brendan is a ginger – who are these people!?).
Together Jen and Brendan run the "general session" portion of the events. This means that for the shows with exhibit booths there may be an area where everyone gathers together without the individual companies and their booths, or there just might be events like luncheons, or even a wedding, that do not require booth setups. As with Maria, Paige, and Tina they do have other tasks that each person individually takes on, but I decided to give you the cliff notes version because no one needs that much detail on the lives of people they don't know. Stop being so nosy guys!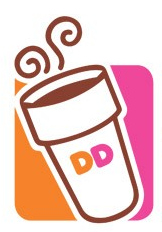 At the end of the day, no matter what anyone's job, title, or office atmosphere is, the ultimate commonality between all of these people is their undying love for Dunks, like true northeastern folk (disclaimer – Paige went to school in Ohio, but is from Pennsylvania). Nothing brings these people together like a morning coffee run!