It's weird to think that I've only been working at JCALPRO for two months. The summer may have started off slow, but by the end of August I'd already seen six shows come and go. There hasn't been a lot of time for me to really digest all I've learned, so I ask you to join me on a short, but winding, trip down memory lane as I think about these last two months. 
American Correctional Association Summer Congress 2019: 
The American Correctional Association's Summer Congress was the second show I'd ever been to at the Hynes Convention Center, but it was the first time I really got a good look at how JCALPRO operates over there, such as which rooms we work in and how we hang signs from the ceiling there.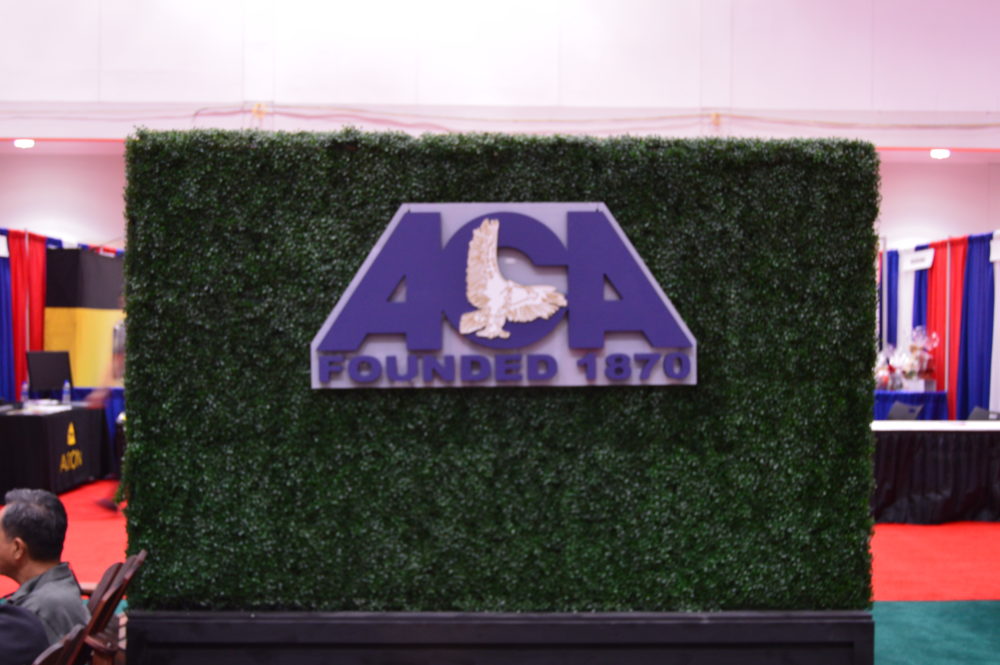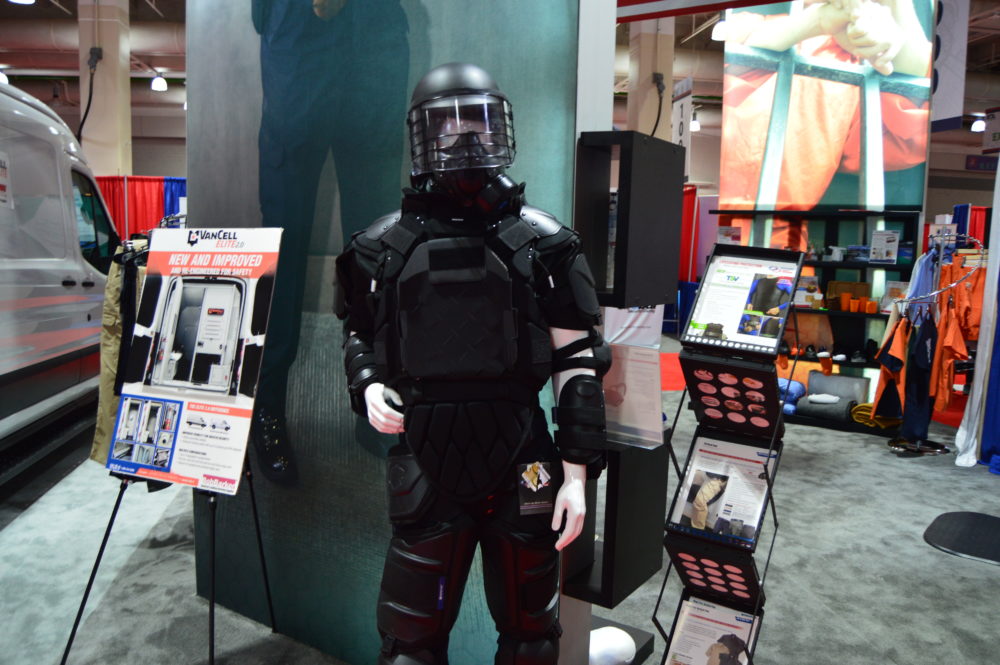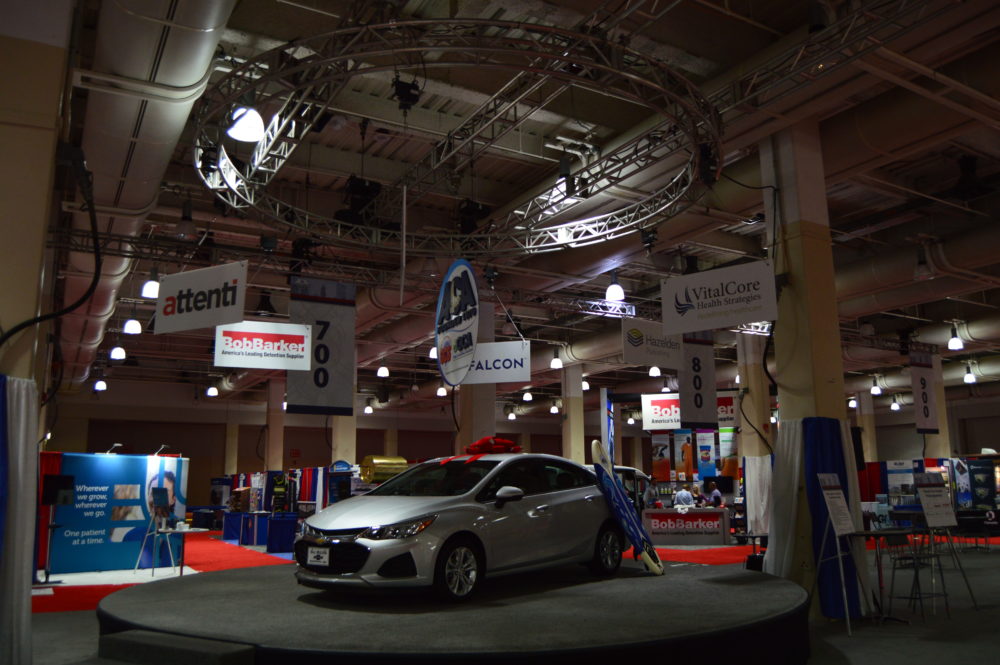 Another fun fact I learned on my second trip to the Hynes is that it is actually connected to the Prudential Center. This revelation saved me a lot of travel time on the way back (thanks for nothing, Google Maps). 
Boston Fan Expo: 
What was most interesting about Boston Fan Expo, aside from all of the cool and weird stuff on display, was that it was a show I never actually saw open. Due to my schedule that week I wasn't back at work until the show had already moved out, so my only experience with Boston Fan Expo was its construction process. 
I've seen shows while they were up and running, and I've seen shows end before, but it wasn't until Boston Fan Expo that I actually saw a show get built from the ground up. Most of the booths were already set up, but every time I would do a walk around the exhibition floor, a little more of the final show would start coming together. Booths would open, wooden boxes would be unpacked, signs would be hung, and the comics were placed on shelves, ready to be purchased.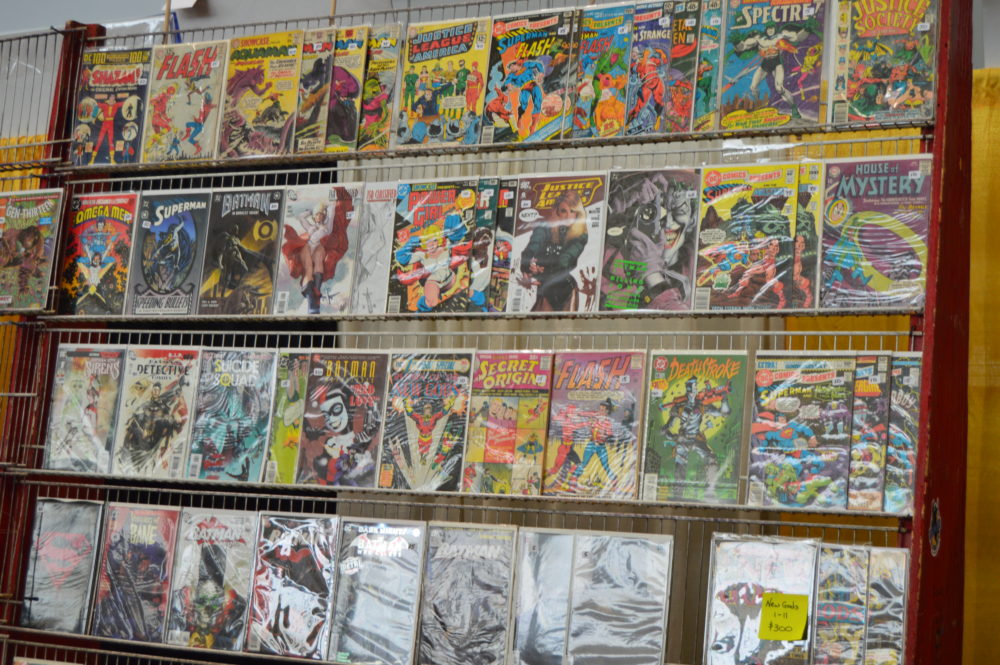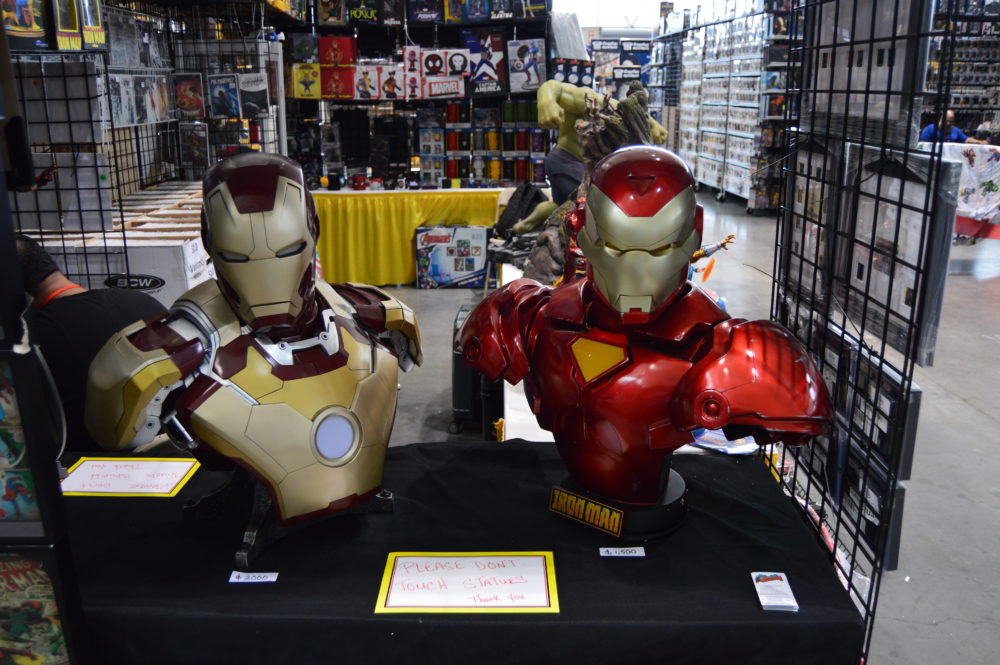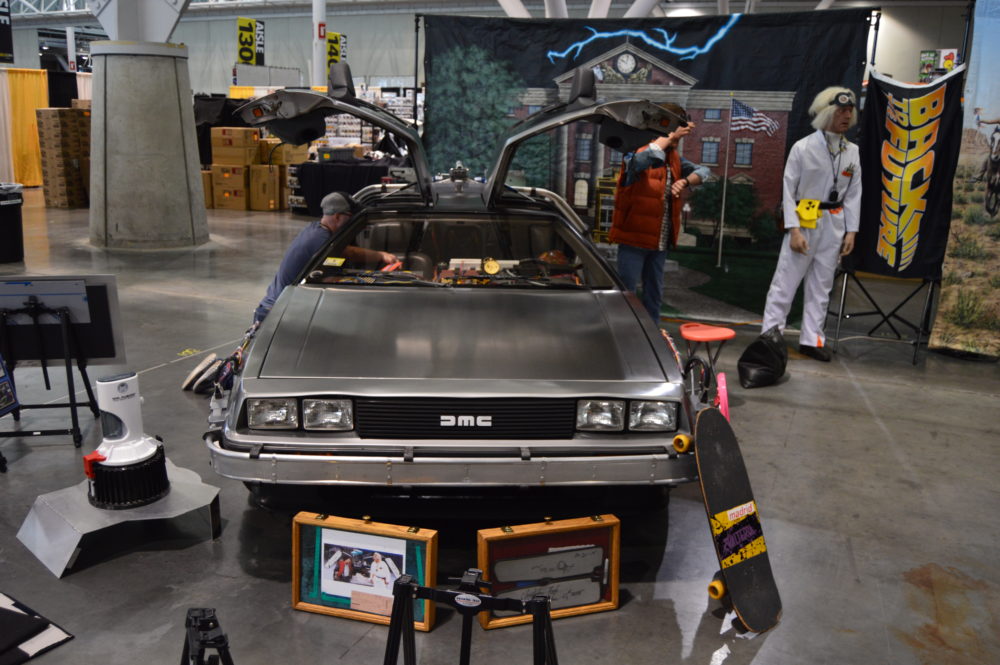 I wish I had been able to see Boston Fan Expo while it was open, but watching the show get built up and prepared for the main event was a still an invaluable behind-the-scenes experience worth the price of admission.
Total Store Expo:
NACDS' Total Store Expo was the first show that I followed all the way from set-up to open to close. This was also the first time I worked at the help desk down on the floor, which gave me a front row seat for the whole process. The first day I worked on the floor I spent most of it either at the desk, taking down people's booth numbers and contact information so we could hang their signs, or walking the floor to double check which signs had been hung, which had just been assembled, and which were still waiting to be unpacked. Because of these two tasks, I spent a good chunk of my days getting familiar with the floor and all of the booths we were rigging for. Aside from PAX East, I think that TSE was one of the biggest shows I've seen at the BCEC, and it was really cool to see the booths I'd seen as diagrams for the last couple of weeks finally come to life.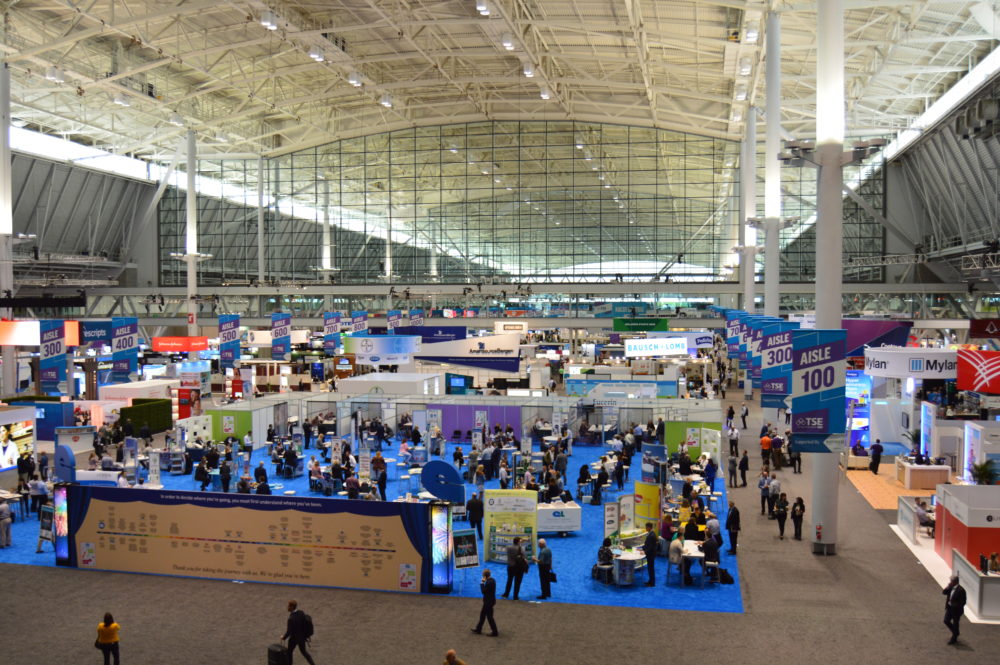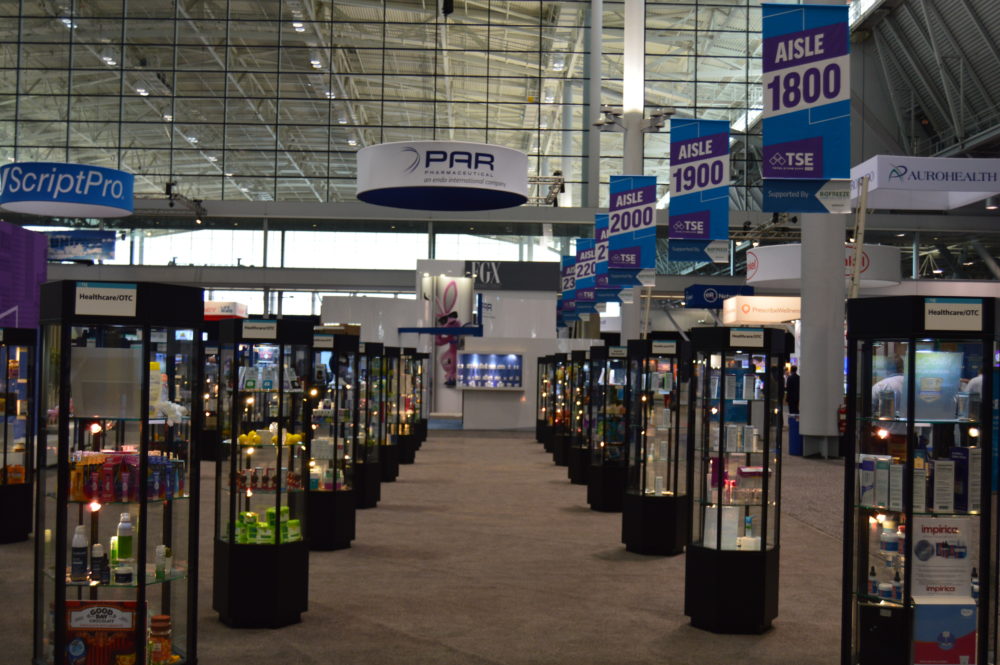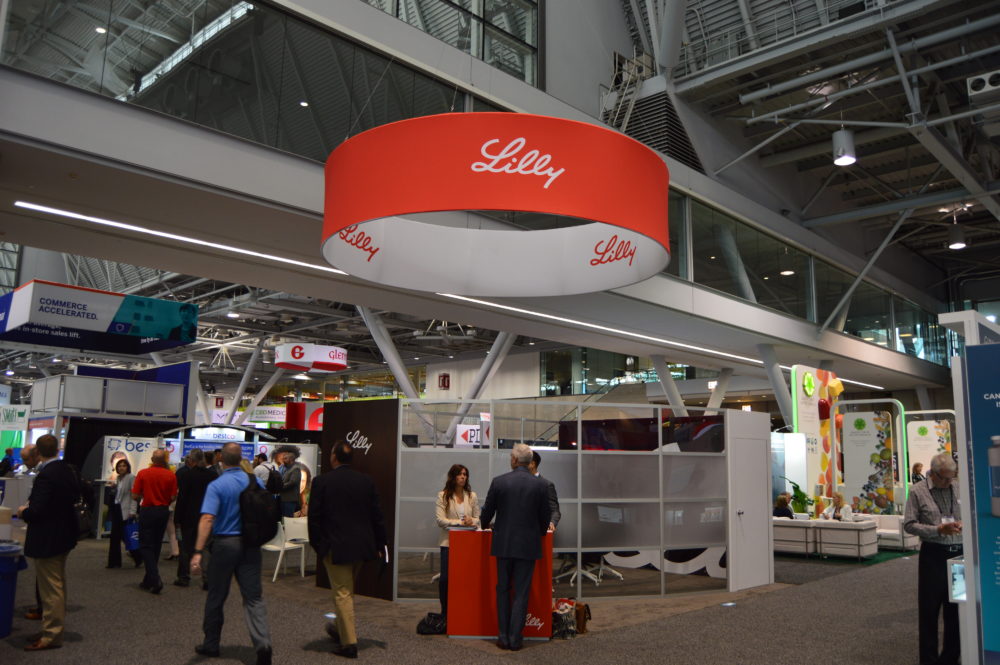 After everything was set up, I spent most of my time walking the floor and taking pictures for social media. After all of that work, I really felt like I had a good feel for both the size and scope of the event, as well as the complexity of the work that went into getting all of those signs hung up. 
INBOUND: 
While I didn't have the kind of experience with Inbound that I would have liked to, due to the fact that I was moving in to school that week, it was still a very interesting show to watch get put together. What really set Inbound apart from the other shows I'd seen at the BCEC was how it was laid out. Boston Fan Expo took up the back two halls of the convention center, while NACDS took up all three halls, but both events used each hall purely for exhibition space. Inbound used the first two halls for their show, and while Hall A was a regular exhibition hall, Hall B was transformed into this immense, arena-like stage for keynote speakers.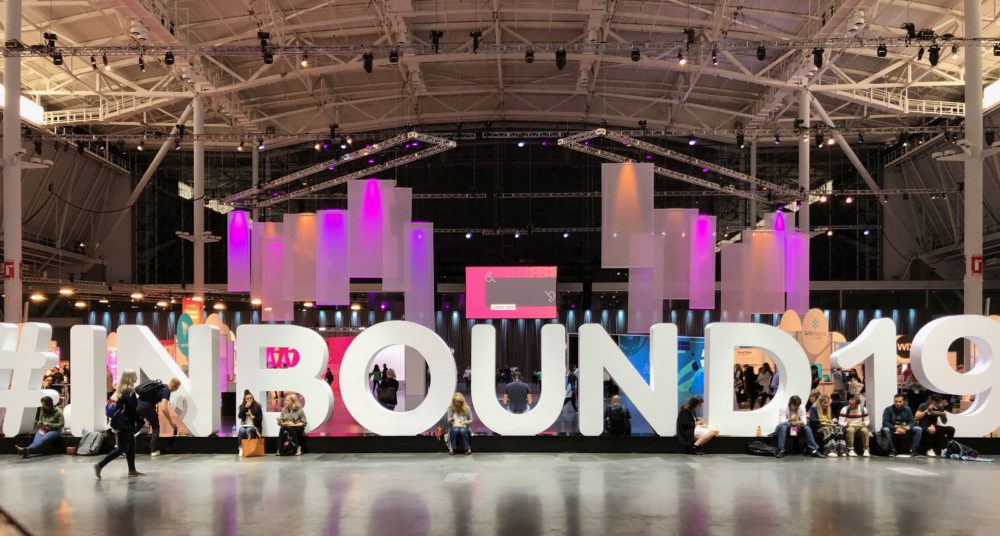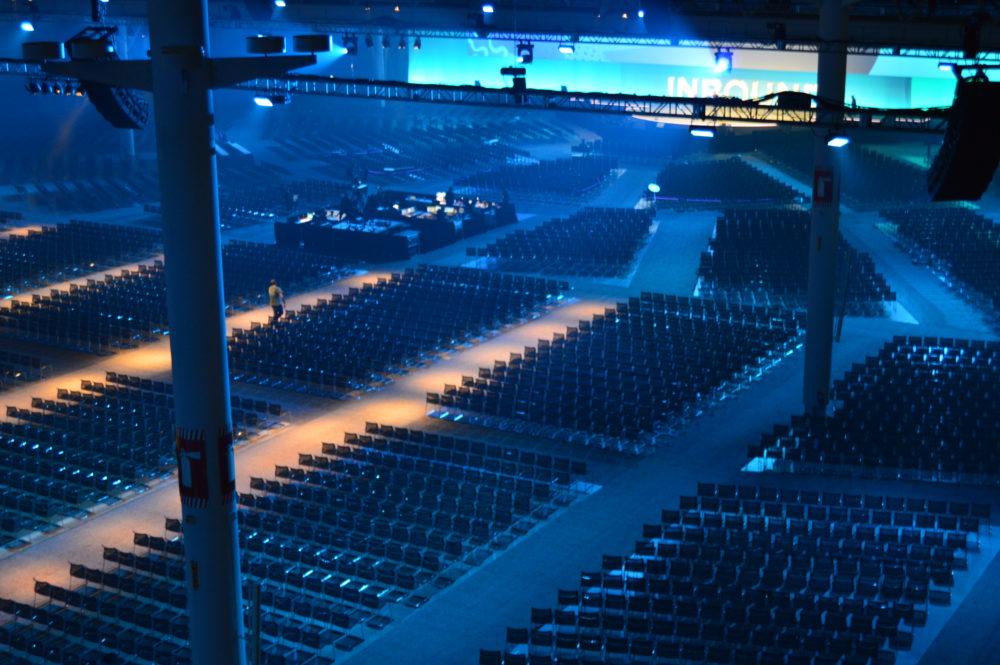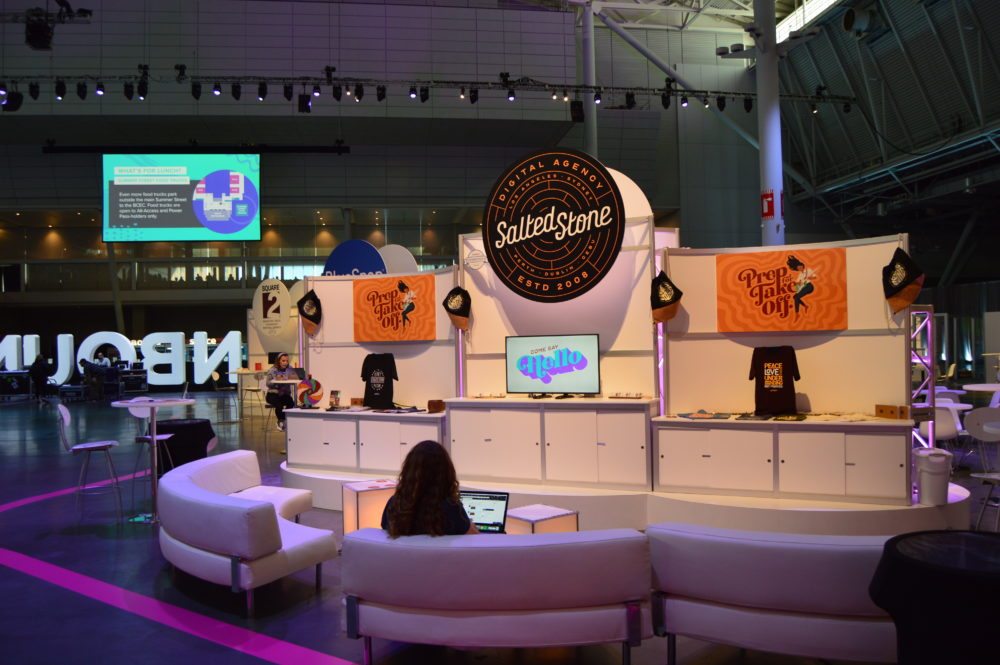 While the speeches were broadcasted to various TVs set up around the BCEC, the main stage was something worth experiencing in person due to the scale of the stage and the lighting.
In general, I think that Inbound, by virtue of being a show both run and mostly set-up by one company, had the best production design of any show that I've seen in this convention center (sorry, PAX). Again, due to my new fall schedule and all that it entails (moving in, going to class, etc.) I didn't get to see nearly as much of Inbound as I would have liked, especially compared to NACDS, but it was still a very interesting show. 
A lot has happened in these last two months, and I know that there's more to come as the summer winds down and our event schedule ramps up. It can be a lot of work, but I've definitely learned enough in the last couple of months to prepare me for the what lies ahead.