Well everyone, it is the end of September which means I am three months, and half way, finished with my time at Jcal! Crazy to think how fast this has gone. I thought now would be a good time to reflect on some of the shows and events that have taken place the past three months.
As of the weekend of September 15th, we officially finished our last Gillette concert for the summer. Starting with Taylor Swift in July, followed by Beyoncé and Jay Z in August, Kenny Chesney closing the month of August, and finally, Ed Sheeran in September. That concludes our Gillette shows for this year, and what a great summer of shows it was! The artists all gave stunning performances facilitated by the expertly rigged arena by our crew. Here are some photos of the concerts and their amazing stages. My personal favourites are the Ed Sheeran photos. The riggers must have worked tirelessly to create that structure with all of the projections and lights, but the outcome is amazing.
Though, it is exciting to have all of these singers and performers here in Boston, I can say there is a slight happiness in my heart that Gillette season is over. The reason for this, is that I am in charge of payroll for the riggers. When we have a Gillette show that means 200+ guys need to be paid that week, on top of the normal shows we have going on, and I am responsible for making that happen. It is not so much the time consumption that gets to me, but the stress that comes with making sure every single person has been entered and paid for every hour that they worked. The smallest errors could mean someone gets underpaid, overpaid, or not paid at all. It wasn't so bad when I was hidden away in my office and no one knew who I was. Now, I am getting to know the guys, and dare I say, they like me. The pressure is truly on, I would hate to destroy our everlasting friendships by forgetting to pay someone. (This has yet to be the case, do keep your fingers crossed for me).
Apart from Gillette, the past few months have also been jam packed with loads of different conferences and expositions. Most of which were medical, however, we did put on Boston Comic Con again this year. This year Comic Con was held at the BCEC this August. In previous years the event has been held at the Hynes, which is a significantly smaller venue. However, the event has grown so much that this year they moved here, to the BCEC where we saw props, costumes, a DeLorean and appearances from Jeff Goldblum, Michael J Fox, The Phelps brothers, and William Shatner, just to name a few…
However, these were not the only exciting guests that graced the Seaport with their presence. Just this month, we held the Hubspot event for a week at the BCEC. This event included many exciting keynote speakers. I even had time to go down and see Shonda Rhimes and A-Rod speak. I am not an avid baseball fan, but I do love A-Rods appearances on Shark Tank, and I am an intense fan of most things Shonda Rhimes creates. Particularly, Greys Anatomy and Scandal, of which I have seen every episode. I hate to admit that I actually fell for one of those drama doctor shows, but I did. It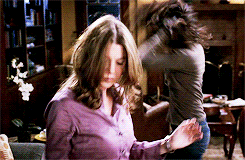 is the ultimate guilty pleasure for my boyfriend and me. Every new season we get together and watch every Thursday night (FYI, new and final Grey's season starts September 27th). I had never known much about Shonda herself, but she was an incredibly insightful and funny lady. I very much appreciated being able to see her speak and discuss the fantastic characters that she created.
I can confidently say that the first three months here have been very exciting, and I look forward to the upcoming events over my last three months.