Hello, and Goodbye
For anyone who may have missed my first article – The Best of JCALPRO – allow me to re-introduce myself.  My name's Josie and I'm a Northeastern student currently co-oping here at JCAL.  (P.S. Co-op is just fancy talk for intern, which is what I probably should have just said in the first place).  Now that you've gotten to know me, I have an announcement to make – today is my last day!  My 6 months at JCALPRO has come to an end.  It's crazy, really – it feels like just yesterday I was slipping in and out of a cold-induced blackout on my way to work.  Now I arrive in a blanket of sweat, fresh out of a 3-mile life-threatening bike ride.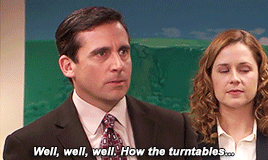 It's safe to say it's been an eventful 6 months.  I mean, 6 months ago Cardi B's album hadn't come out.  Post Malone didn't have 'Always Tired' written across his face in permanent ink.  The Patriots were favored to win Superbowl LII.  IHOP hadn't made us question reality with their IHOB stunt.  Ariana Grande and Pete Davidson weren't engaged (nor had they met – Ah young love).  ABC had yet to interrupt my Bachelorette viewing party with breaking news of Trump and Kim shaking hands.
The list goes on and on, but alas I digress with my millennial references.  The BCEC has had its (very) fair share of happenings itself.  Hundreds of cars loaded in, hundreds of cars loaded out.  Hundreds of boats loaded in, hundreds of boats loaded out.  Thousands of booths put together.  Thousands of booths taken apart.  Thousands of signs hung up, thousands of signs taken down.  Hundreds and thousands of people in and out of the revolving doors.  You get the picture; there's been a lot.
By watching all of these events come together from behind the scenes, I ended up learning quite a bit during my time here.
Here's some of my favorite acquired knowledge.
 1. What a 'cheeseborough' is: No, it is not of or relating to cheese (I know, I was disappointed too) nor is it a secret sixth division of New York City.  It's a little clamp used to connect pipes, which has earned it other less-nonsensical names like "pipe coupler" and "scaffold clamp."  And these little, weirdly-named metal things you'd never heard of before (or maybe you have, since a lot of the people reading this have probably worked for JCALPRO and this is probably very old news to you) make a lot possible in the rigging world.  Local celebrities, some may say.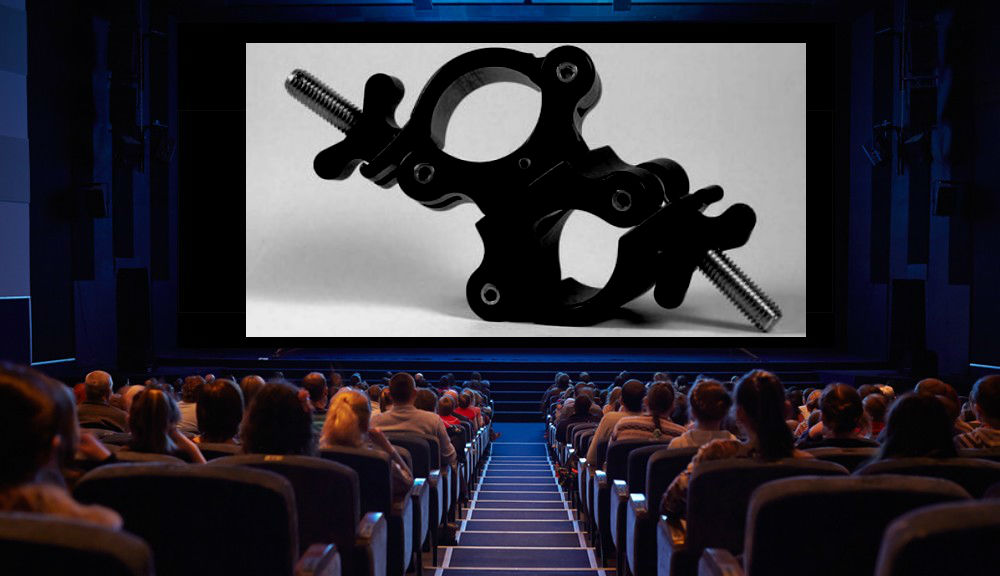 2. JCALPRO has one of the largest supplies of black encore theatrical drape on the East Coast!  So if you're ever on Cash Cab and that comes up, you're welcome.  

3. Kyrie Irving followed our team member Paige to Boston.  Well, technically. Or… not technically?  All we know is Paige moved to Boston and next thing you know, so does Kyrie.  Coincidence? … I mean, yes, most definitely.  But don't ruin the fun.
 4. ATTENTION POTENTIAL EXHIBITORS! This one's for you!  If you're looking to hang a sign and it's (a) less than 150 pounds, (b) less than 20 feet in length, (c) has an area of less than 175 square feet and (d) does not require electrical rigging, truss, or motors, you qualify for our basic rigging package! Congratulations – tell all your friends and family.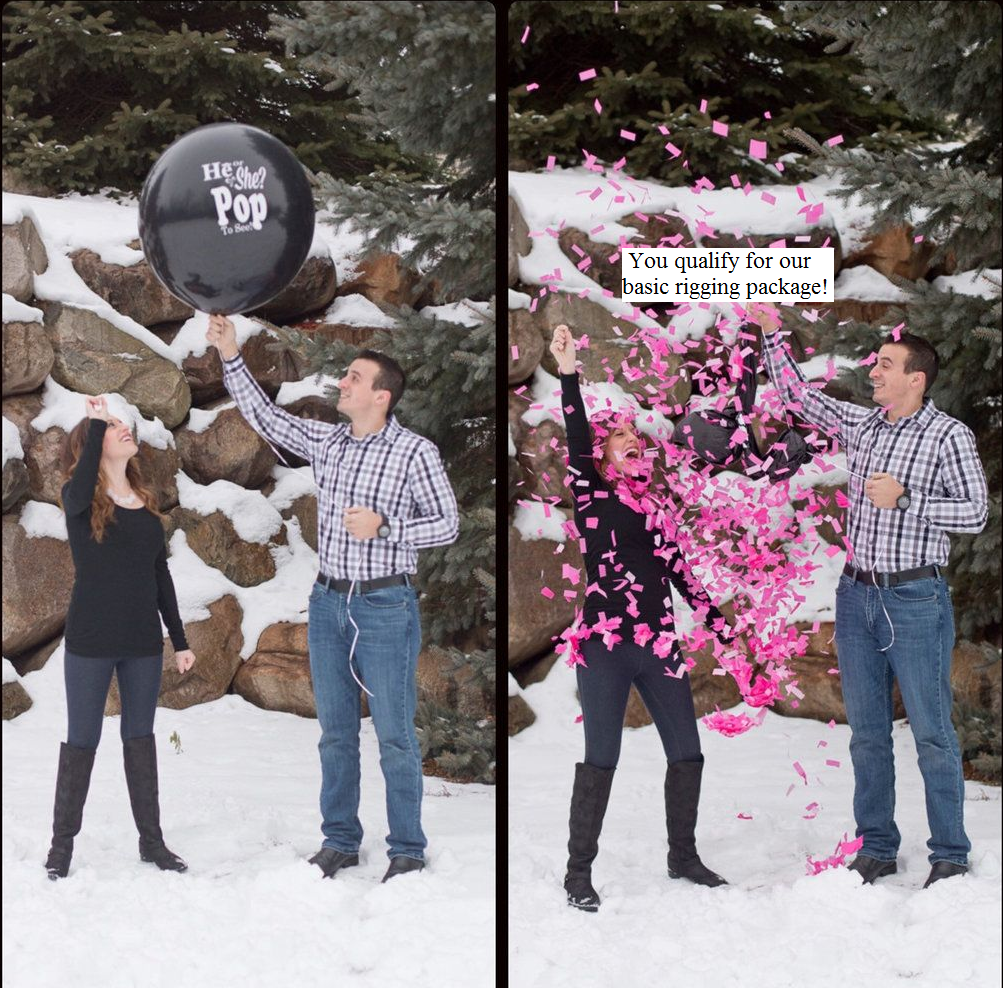 5. The BCEC has ceilings that are, like, very high.  In Hall A, one of the three halls that make up the showroom floor, ceilings reach as high as 100 feet.  I know what you're thinking: "A ceiling as tall as 100 $5 footlongs from Subway stacked on top of eachother!?" Yup.  And no, that wasn't intentional product placement, though I am now considering telling Subway they have to pay me to be mentioned in this article.
6. Decimal points are very important.  Very, very important.
7. The difference between a forklift, scissor lift, and boom lift.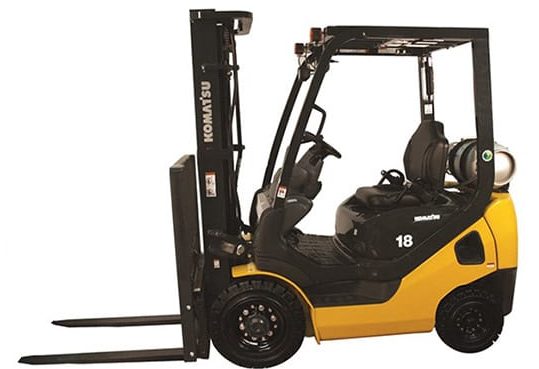 Forklift                                   Scissor Lift                                         Boom Lift
Here's a joke to reward you for what you just learned:
Rock, paper,  and shoot.
You right now: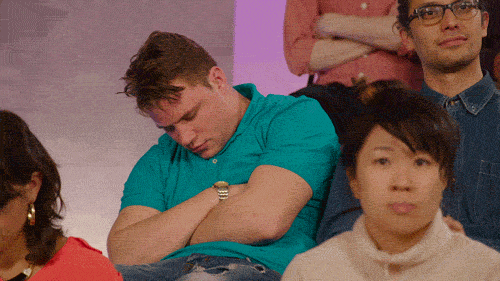 In all honesty,
I knew very little about what I was getting into when I started here 6 months ago.  Yes, I knew how to use instagram, facebook, and twitter.  I knew how to record videos on my camera (a camera that gets a surprising amount of "You can take videos on that?" reactions), use wordpress, and #hashtag things.  I knew how to post an instagram story and how to answer a phone.  However, I very quickly learned that after answering, phones can be pretty tricky – particularly when you're being asked a 10-minute long question you knew you wouldn't know the answer to after 30-seconds.  I learned after a few days that I didn't know what JCALPRO did (in short: we hang stuff up), and, in natural contrast, what JCAL didn't do (in short: we don't assemble signs or booths).  My face would look a lot like this the first few times I was down at the service desk: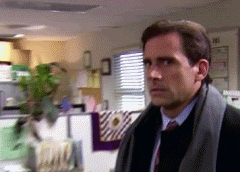 But then a lot like this when I actually answered a question correctly, got a "thank you," and didn't have to blow up anybody's line during their lunch break:
All in all, I know I learned and grew a lot over the last 6 months, whether it be in terms of rigging, work life, or life as a human being on planet Earth in general.  I became more confident in my desire to pursue creative writing and videography, and got to learn about a very unique area of work while doing so.  I'm going to sincerely miss all of the smart, funny, and welcoming people I got to work with here at JCALPRO.  And if you're in any way part of the JCAL team, even if we've never met, I'll miss you too!
But now, in the words of Biff, it's time for me to make like a tree and get out of here.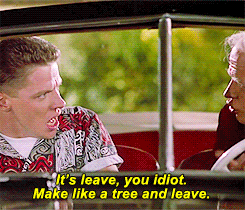 Thanks for reading!
Josie