While doing some research on upcoming JCALPRO events I realized, wow, there are some seriously impressive keynote speakers coming to these things. I'm talking about the kind of people that pop-up on your facebook feed in a viral TED talk video, saying something mind-bogglingly intelligent that keeps you up at night or changes the way you look at the world. The inspiration I felt just from reading their biographies makes me hope I'll be able to catch a speech or two from any of these exceptional people.  Even if I don't get to attend their talks, just sharing a roof with them is cool by me.  Read about their wild accomplishments and self-paved paths to the top of their fields below and see if you agree!
ROBIN ROBERTS – award-winning journalist and breast cancer survivor BIO 
Many of us may recognize Robin's face from our morning television screens: she has been a co-anchor of Good Morning America for over a decade.  That alone is an outstanding accomplishment, but when you look more closely at Robin's career and personal path, her life is even more awe-inspiring than first thought.  She is a recipient of the Walter Cronkite Award for Excellence in Journalism and an inductee of the Broadcasting and Cable Hall of Fame.  She was named "Woman of the Year" by Glamour Magazine and voted the "Most Trusted Person on Television" by a Reader's Digest poll in 2013.  But it doesn't stop there – not even close.  Robin is also: an inductee of the Women's Basketball Hall of Fame, the creator of her own production company called Rock'n Robin Productions, recipient of a Peabody Award, and a breast cancer survivor.
It was during chemotherapy for breast cancer that Robin contracted a rare blood disorder called 'myelodysplastic syndrome'.  She had to take a leave of absence from Good Morning America to undergo treatment, but her return nearly 6 months later scored Good Morning America its highest ratings since the morning after the 2012 presidential elections, with 6.1 million people tuning in to watch. In 2013, Robin was honored for her bravery and endurance in her battle with the Arthur Ashe Courage Award.
DR. NORA VOLKOW – director of the National Institute on Drug Abuse. DIA Global
Dr. Volkow is no stranger to standing out: after earning her medical degree from the National University of Mexico she received the Robins Award for best medical student of her generation (I was going to say, "Little did she know that would be the first of many awards she would receive," but then I realized if you're named your generations best medical student, you can probably foresee some other awards in your future).  She was named one of the "Top 100 People Who Shape Our World" by TIME Magazine, one of the "100 Most Powerful Women" by the Washingtonian, and "Innovator of the Year" by U.S. News & World Report.  Now, what exactly does this incredibly intelligent doctor do?  Well, you know that thing behind your eyes that dictates your emotions and motor controls, holds all your memories, tells you when you're hungry, creates your dreams, and defines who you are as a person?  You know, the brain, that old thing.  Dr. Volkow spends a lot of time studying it, and how it both affects and is affected by various elements.  (Fun fact: when a person studies a brain, it's actually the brain learning about itself. Kapow. Mind blown.)  Anywho, she pioneered the use of brain imaging to examine the addictive properties of abusable drugs. Her research on ADHD got her inducted into the Children and Adults with Attention-Deficit/Hyperactivity Disorder Hall of Fame.  At DIA 2018, she will be speaking about the wide-spread abuse of opioids and pain killers – which causes more than 115 deaths daily – and how we can combat these mortality rates in a society with over 25 million Americans suffering from chronic pain and in need of such medicines.
SUSAN CAIN – leader of The Quiet Revolution HowDesign
Susan Cain is a revolutionary, but not in the usual sense.  Her revolution is a "Quiet Revolution," and it aims to change the way the world looks at introverts.  An introvert herself who used to be petrified of public speaking, it was through the success of her two books – Quiet: The Power of Introverts in a World That Can't Stop Talking and Quiet Power: The Secret Strengths of Introverts – that she was able to first start building this movement.  Now, the Quiet Revolution consists of a network of 'Quiet Ambassadors.'  These ambassadors are members of a range of leading companies, trained to understand and mediate between introverts and extroverts.  Ultimately, Susan hopes to give introverts a better chance of being recognized among the idealized "bold," "alpha," and "gregarious" extroverts, and in turn bring everyone to their utmost potential, with no brilliant ideas being left in the dust.  Her 2012 TED Talk is still one of the most viewed of all time, leading me to believe her Keynote Speech at HowDesign 2018 will be well worth seeing.
CHASE JARVIS – Award-winning photographer HowDesign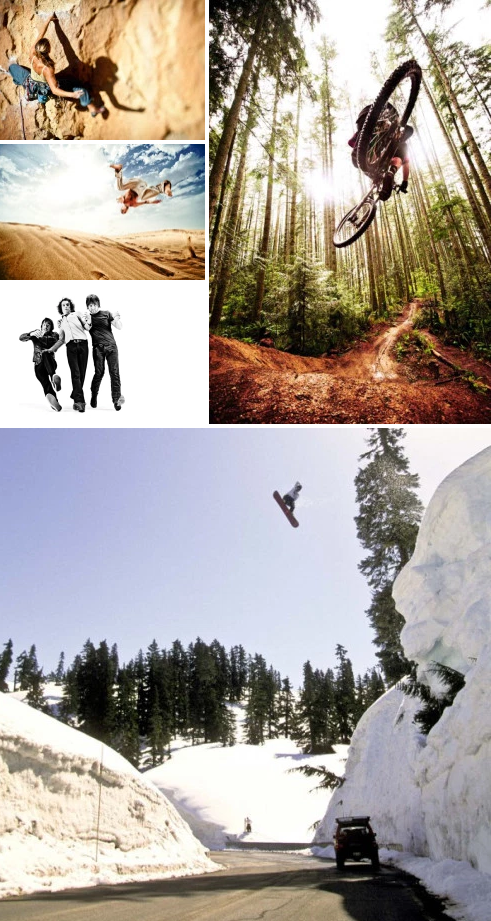 Chase Jarvis says his life goal is to be "as creative as possible" in everything he does.  Jarvis has been the photographer for an insanely impressive line-up of companies: Google, Nike, Volvo, Pepsi, Red Bull, Target and more.  But his talents don't stop at photography; Jarvis is also the CEO of CreativeLive, an online education platform that he co-founded about eight years ago.  He also has a weekly podcast, The Chase Jarvis show, in which he explores what fuels the world's most creative and successful individuals.  His guest list includes New York Time best-sellers, entrepreneurs, Grammy award-winners, Oscar award-winners, and Pulitzer Prize winners. Anyone who spends that much time absorbing the thoughts and theories of the world's most creative thinking must have something interesting to say.
NICK LAW – Professional creative thinker — and REALLY good at it HowDesign 
Nick Law is, simply put, a very successful advertiser.  But that doesn't come close to capturing how impressive his career track has been.  Law grew up in Australia and had a very limited interest in academics as a kid.  His original goal was to play rugby for Australia, because he "loved going outside and tackling people." The projection of his life took his first turn when he asked a friend's father how he could get a job drawing. It led to his enrollment in a graphic design course at a local college, where he "worked like a dog" for two years.  In the years following his completion of school, he worked at an array of design and advertising companies, from New York to London, before starting at R/GA.  It was at R/GA, where he worked for 16 years, that Law got to work with clients like Google, HBO, NIKE, and Beats by Dre.
ROBYN BENINCASA – superwoman. Tyler Tech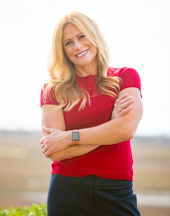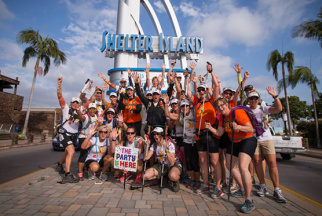 Robyn Benincasa is a full-time firefighter in California and a world champion adventure racer.  What exactly is adventure racing?  Oh, you know, just your casual multi-disciplinary team sport that sends team members through unmarked wilderness courses for as long as two weeks.  Robyn has raced in an assortment of unfathomably  difficult courses – we're talking the Himalayan Mountains, rivers in Fiji, rainforests in Ecuador.  She details the life lessons she and her teammates had to learn to win these races in "How Winning Works," a New York Times Best-Seller.  But wait! There's more! Somehow there is actually more than being a full-time firefighter in the incredibly difficult-to-manage California terrain, an adventure racer, and a New York Times Best-Selling Author; Benincasa is also a Guinness World Record holding kayaker, a 10x Ironman triathlete, and the CEO of a company she founded herself – Project Athena Foundation.  This company aims to help people who have suffered drastic medical setbacks achieve their adventurous dreams.  Robyn was inspired to create this foundation after her own medical setback: a double hip replacement.
MARIO ARMSTRONG – Emmy award-winning TV host LiveWorx
You may recognize Mario Armstrong, but it might not be that easy to pinpoint where you recognize him from.  This guy has been pretty much everywhere: he regularly appears on NBC's TODAY show, CNN, and NPR, and has also had appearances on Inside Edition, Dr. Oz, The Steve Harvey show, and The Rachael Ray show at various points throughout his career.  His bio also includes a very long list of awards, with perhaps the most impressive being his 2010 Emmy Award for Best TV Show Host.  He received this award for his work on Ways to Pay for College, an informational reality television show that offers up all you could ever need to know about scholarships, loans, and the ominous FAFSA.  Mario meets up with financial professionals and students who have succeeded in their college journeys.  He is also recognized as a 'Digital Lifestyle Expert,' so there's no doubt he'll have a lot to offer when he speaks at LiveWorx 2018.
NADINE HACHACH-HARAM – co-founder of a company dubbed "the Future of Surgery" LiveWorx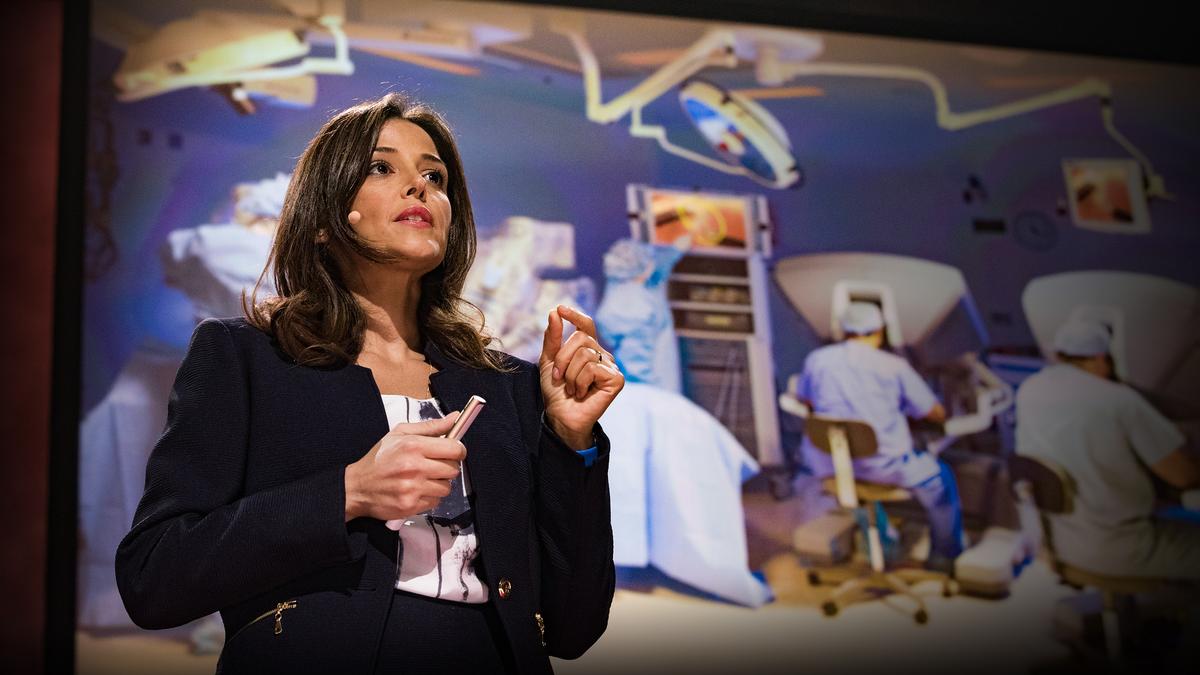 And next on the list of People Who Literally Do It All, we have Nadine Hachach-Haram: surgeon, clinical entrepreneur, and mother of three.  Being a surgeon is impressive enough, but it is Nadine's efforts to take her passion for health care and education to the next level and improve medical access globally that make her truly exceptional. She's the co-founder of Proximie, a technological platform that in essence allows doctors to transport themselves to any surgical room, anywhere and at any time, to virtually "scrub-in."  Proximie will improve healthcare across the world by making required medical attention more accessible, both financially and physically.  It's no reach to say that this company will save lives in the future, and a lot of people will have Nadine Hachach-Haram to thank.
FERNANDA GHI AND GUILLERMO MERLO – reshaped emotion in the Argentine Tango. NPSF
These two really highlight the range of talents that JCAL's events feature.  They are 1999 World Tango Champions, 1998 Tony Award nominees for their choreography in the Broadway show Forever Tango, creators and stars of the globally successful show Tango Dreams, and now, with the creation of Artango Dance Company, teachers and entrepreneurs.  The tango to them is far more than just a dance; they see it as a powerful form of human connection, and they hope to spread that connection to any who attend a lesson or see them perform.  At NPSF, they will be speaking about what they have learned about communication, empathy, and partnership through the dance.
SOURCES:
Robin Roberts:
https://www.biography.com/people/robin-roberts-21188247
http://abcnews.go.com/GMA/robin-roberts-biography/story?id=128237
Dr. Nora Volkow:
https://www.drugabuse.gov/about-nida/directors-page/biography-dr-nora-volkow
Susan Cain:
https://www.quietrev.com/author/susan-cain/
Chase Jarvis:
http://www.chasejarvis.com/
Nick Law:
https://www.rga.com/news/articles/the-way-i-see-it-nick-law
Robyn Benincasa:
http://robynbenincasa.com/meet-robyn-benincasa/
Mario Armstrong:
http://www.marioarmstrong.com/about-2/marios-bio/
http://www.mpt.org/college/
Nadine Hachach-Haram:
https://exponential.singularityu.org/medicine/faculty2017/nadine-hachach-haram/
https://www.proximie.com/proximies-product/
Fernanda Ghi and Guillermo Merlo:
http://www.artango.dance/founders–instructors.html